RHYTHM - FLEXIBLE CYCLE TRACKER
Personal project | 5 weeks | 2013 - 2014
Research was conducted for Mobiler
MY CONTRIBUTION research, co-design workshops, UX design, UI design
Meet RHYTHM a flexible system for cycle tracking and dispensing hormonal treatment to support health and aid in illness.
Drop rate
It is common that women stop using cycle tracking apps after a couple of months while tracking a cycle is a crucial tool in maintaining health and noticing first symptoms of imbalance and many serious conditions.
Personalization
Apps available on the market are designed exclusively for healthy women with no room for an irregular cycle tracking or hormonal treatment remainders different than in case of contraceptive.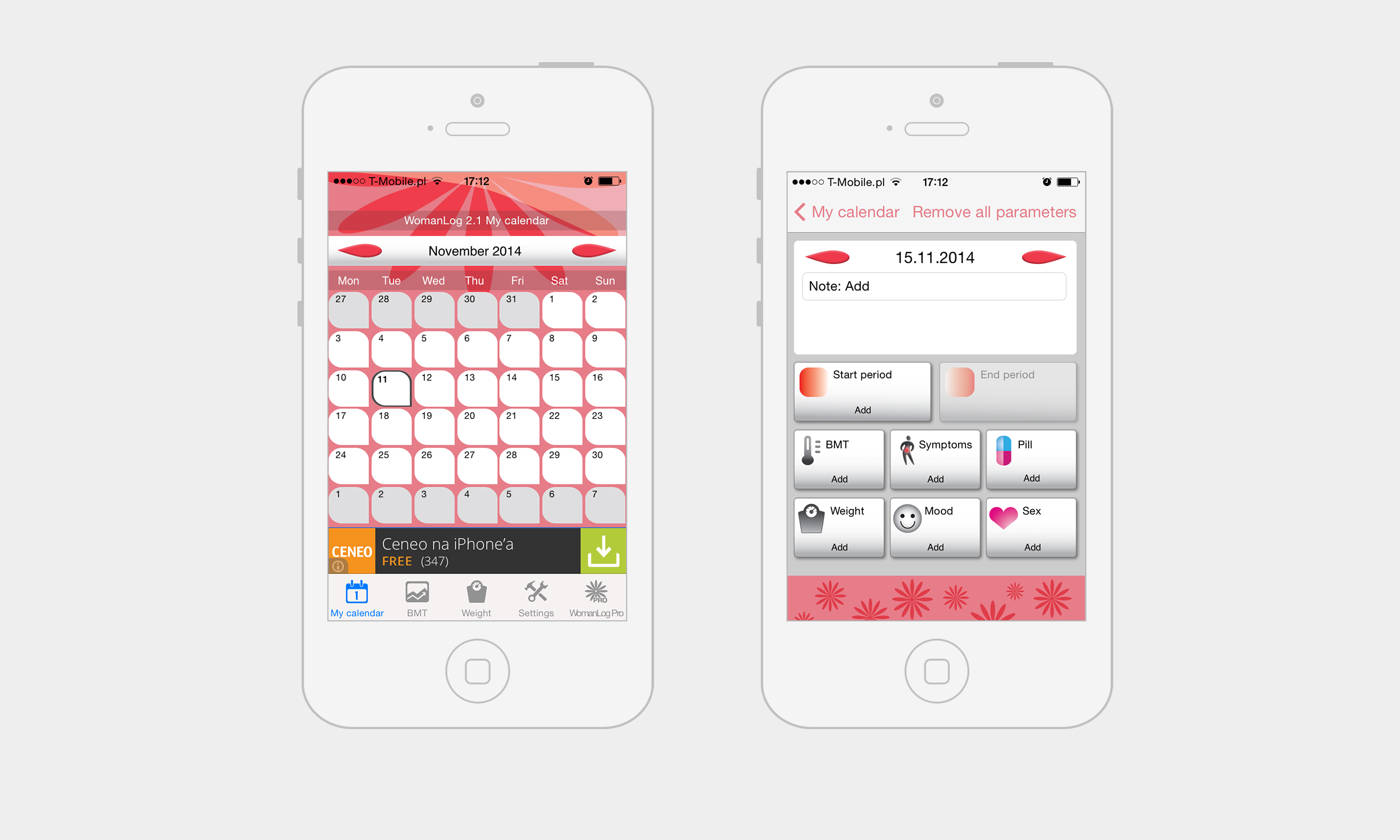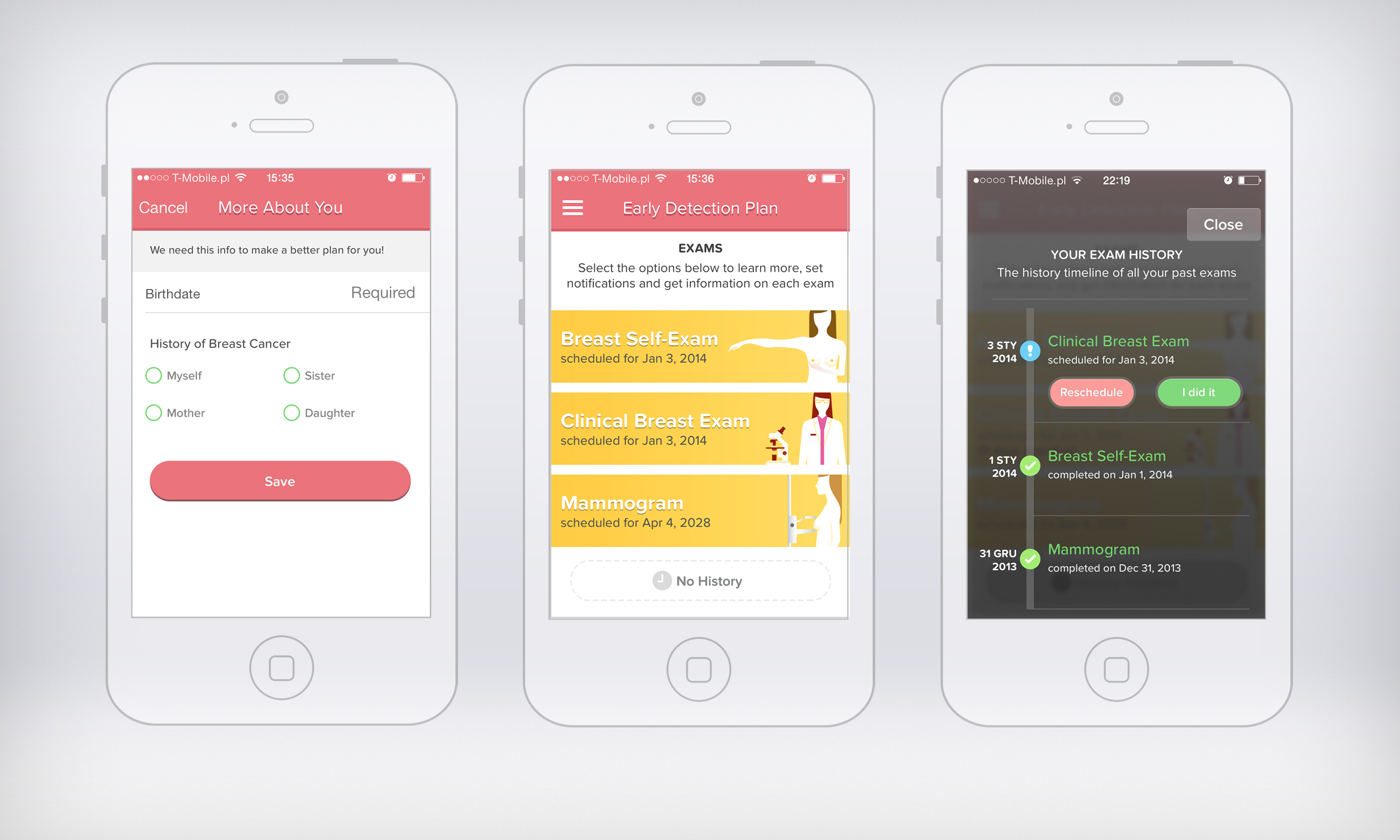 Needs identified in interviews and workshops
'Taking a good care of myself'
Tracking cycle, examinations and treatment.
Smart remainders about contraception, medication and examinations.
'Being in control'
Customizing app with my doctor.
Possibility to share information with a partner.
Support
From a partner and doctor.
Especially in case of infertility treatment, endometriosis, PMS or Polycystic Ovarian Syndrome.
'My information is safe'
In the future I can check my records on medication and contraception methods.
I can take my pill discretely.
Outcome
Early mock-ups - part of boarding process & calendar
Mobile App for women
Personalized cycle and health tracker providing support regardless of users conditions.
Pills dispenser
In a discreet form of a pen with red light signalizing when the pill was not taken.
App mode for partner
Displaying information your partner want to share - great way to stay up to date and show support.
Web App for doctor
Cycle parameters and patient's health tracking information easy to reach and interpret.